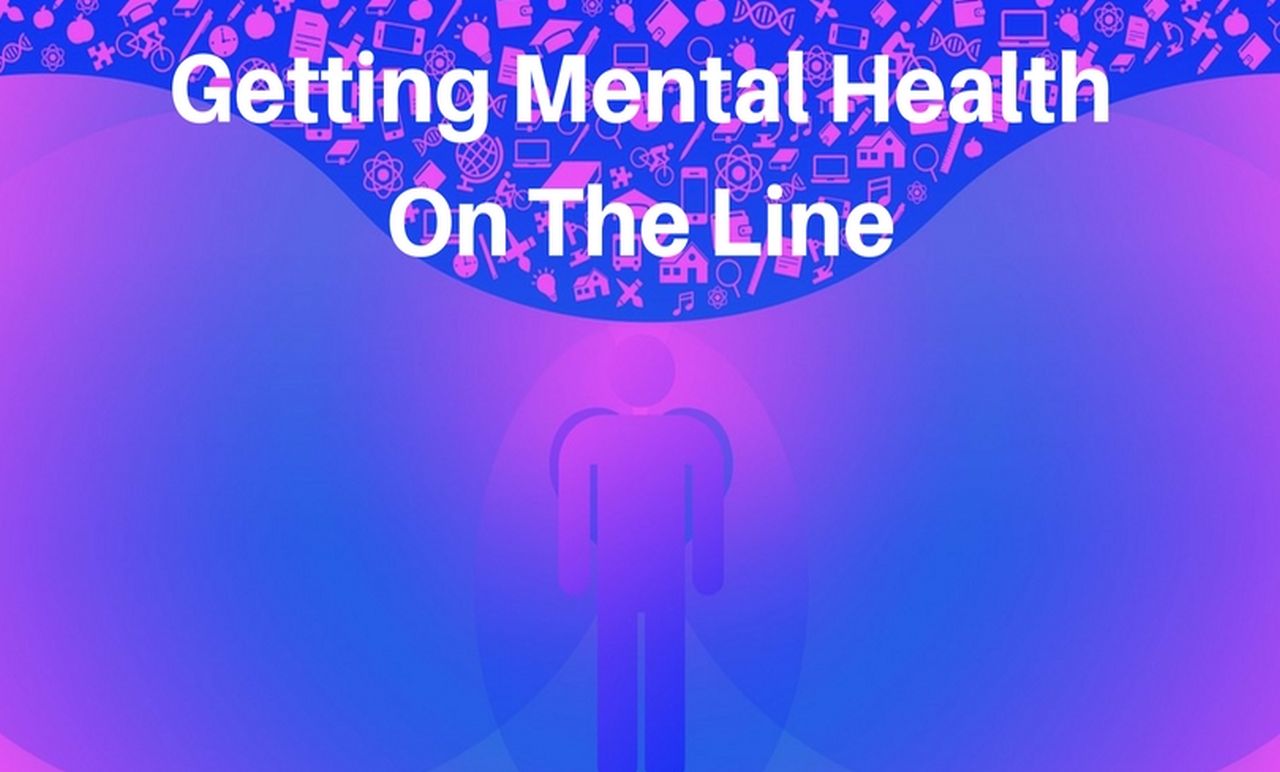 Getting Mental Health On The Line – Weekending 07/05/17
This is a weekly post to act as an additional resource for both clients and fellow therapists alike.
This week, we're presenting some of the best from the past week featuring topics as diverse as success (or lack of) with weight loss, insight into group counselling, stress and the nervous system, working with a fear of success, the psychology of music, how to be fearless, and how to find happiness at work.
If you have a video that you would like featured in our weekly roundup, then drop Lawrence a line with a link to your video.
The Psychology of Eating Podcast: Episode #205 – Successful in So Many Ways Except Weight Loss
By Institute for the Psychology of Eating
The Psychology of Eating Podcast features real people, and real breakthroughs. For more than 3 decades, Marc David has helped millions discover the true causes of their unwanted eating habits like overeating, binge eating, emotional eating and the inability to lose weight. In this unscripted show, Marc coaches real clients using his unique blend of psychology and nutrition. Then he peels back the curtain to explain why he asked the questions he asked. Whether you want to transform your relationship with food or learn how you can help others, there's no better place than the Psychology of Eating Podcast and there's no better way than hearing the stories of real people. PLUS – each week you'll also hear from Emily Rosen, Director of the Institute for the Psychology of Eating, with powerful messages designed to inform and inspire you along your transformational journey.
Group Counseling Modules 1 & 2
By AllCEUs Counseling Education
Fascinating interview with Irene Lyon an insight into stress and the nervous system
Fascinating interview Jimmy Petruzzi interviews Irene Lyon an insight into stress and the nervous system
Removing Subconscious Beliefs on Fear of Success with Business Coach Lisa Jimenez M.Ed.
Lisa Jimenez, M. Ed., Coach, author and entrepreneur shares her thoughts and strategies for conquering fear and removing subconscious programs that can block people from creating success.
Psychology of Music
A fascinating introduction to the psychology and power of music.
PANEL: UNLOCKING HAPPINESS AT WORK
By Happier TV
How To Be Fearless | The 50th Law by Robert Greene
By Ismonoff
Death is complicated to most of us. because we don't have clear answers to the questions that death rises, like whats going to happen after death. This complexity of death is the source of all our fears, if we face the reality and accept the fact that we don't know when we are going to die, perhaps tomorrow maybe, then whats the point of doing anything today.
So, how should we approach death so that our life becomes meaningful, and thats how we can get rid of our fear of death.


You may also like to read:
Release Hypnosis Celebrates It's Two Year Anniversary
Book Review: The Five Second Rule
Getting Mental Health On The Line – Weekending 16/04/17
'Recording for Hypnotherapists Workshop' (The Remix) Returns for 2017