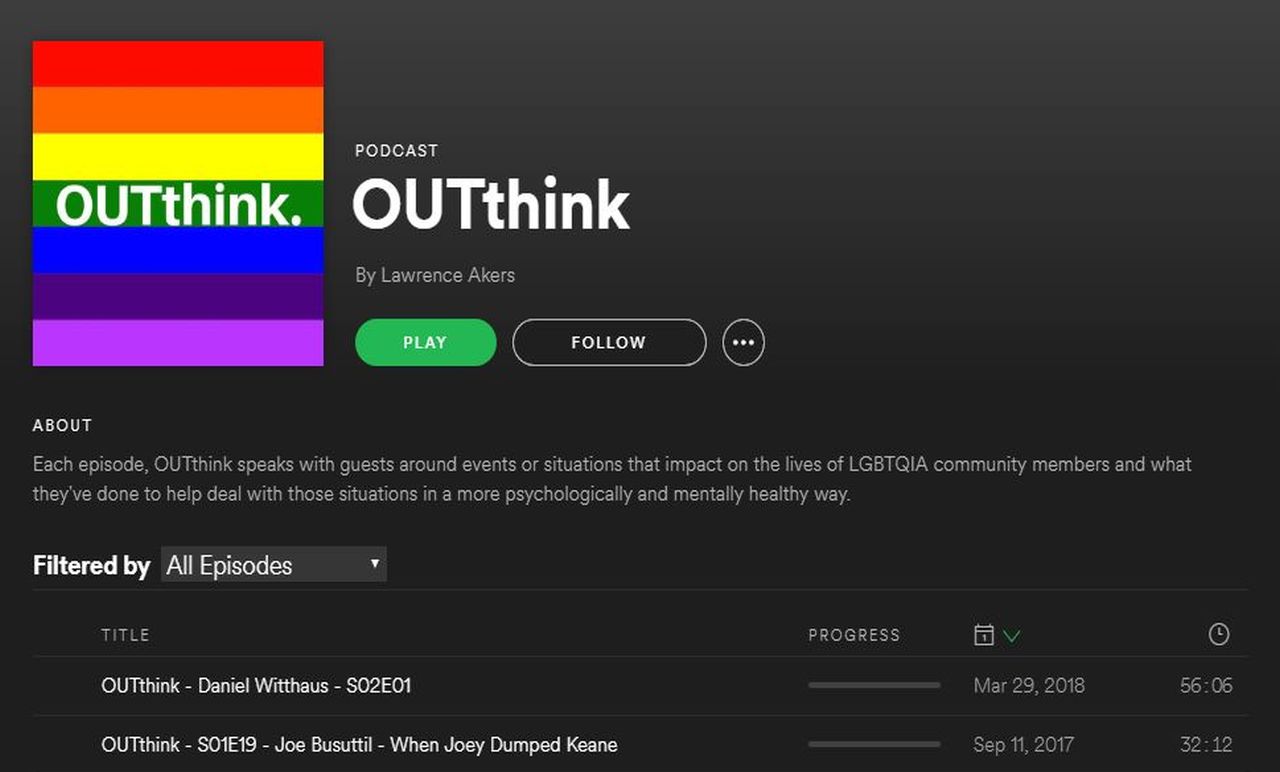 'OUTthink – An LGBT Podcast' Is Now On Spotify
OUTthink is now on Spotify
With the new season of OUTthink beginning last month, we're excited to share that you can now find OUTthink on Spotify.
One of the things we've always tried to do is to make our little podcast as accessible as possible.
You can download OUTthink via Podomatic, subscribe to it via iTunes and stream it also on Youtube.
To keep up to date with all the latest episodes, subscribe to our OUTthink Facebook page.
OUTthink – Season 2
The first episode of season 2 was released on April 1st and featured Daniel Witthaus discussing life for LGBT people in rural and remote areas along with the work that he has done in combatting homophobia.
The next episode of season 2 will be published on Tuesday May 1st and will feature an interview with Sydney based therapist Dr Tracie O'Keefe – don't miss it!
We're still in the process of recording guests however we've been thrilled with some of the interviews we've got coming up and hope to continue to share great stories, insights and bring awareness to the mental health issues that impact on the LGBTQIA community.
Would you like to be involved with OUTthink?
OUTthink tends to have one of two types of guests; people who are open to sharing their stories and exploring their thoughts, feelings and coping strategies in an open forum or people who are specialists in their area and open to sharing their knowledge to help create more awareness and insight. Of course, sometimes people are capable of being both and this is often how people come to find their calling and become passionate in their area of expertise.
If you have a story that you would like to share on OUTthink, then drop Lawrence a line via our contact page.