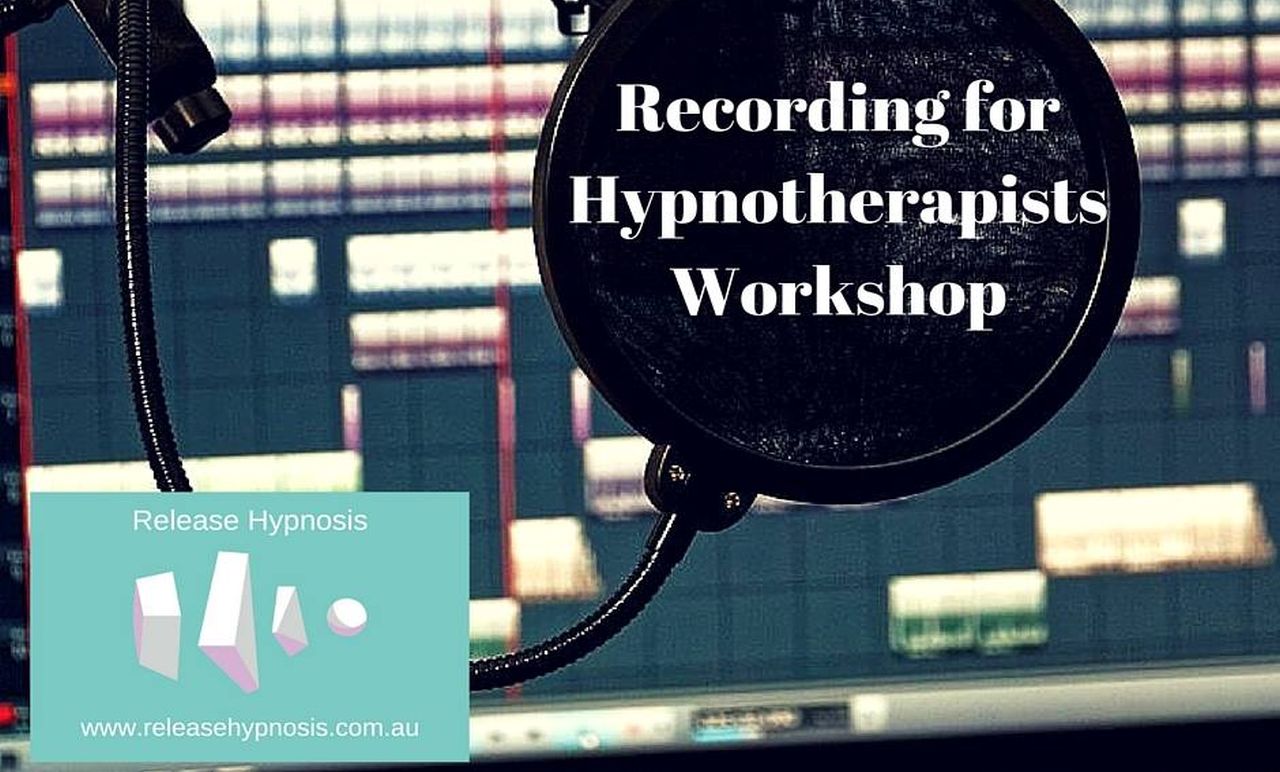 New September 'Recording for Hypnotherapists Workshop' Date
What is the 'Recording for Hypnotherapists Workshop?
Do you rely upon one-on-one sessions with your clients to earn your income?
Have you ever considered creating a passive revenue stream with online hypnosis downloads but don't know where to start?
Are you keen to start a podcast that helps cement your position as an industry specialist but wouldn't even know where to begin?
Maybe you're like Emma who was employed to work with sporting professionals and, as part of her job, had to produce countless recordings each week. By the end of this workshop, she could see how to not only produce better quality but also had a strategy in place to literally half the time required to produce the finished recordings.
Now up to our 11th workshop, 'Recording for Hypnotherapists Workshop' helps to teach hypnotherapists who might be intimidated by technology how to get the best results they can with the equipment that they already have. In fact, we're yet to have any participant not walk away from the workshop feeling empowered and capable of producing great quality audio recordings that they can use to help grow their business in some way.
This full-day workshop will show you step by step how to:
Easily record your audio
Edit out any mistakes
Clean it up and enhance it with effects
Add background music
Create binaural beats
Explore recording techniques that enhance trance
Export it out as an MP3
For your investment, you will receive:
A soft copy 100+ page manual
Bonus pack that contains videos and additional reference materials
Discounts on royalty free music
Access to the 'Recording for Hypnotherapists Workshop' Facebook group for continued support.
This workshop is a hands-on experience where you bring your computer in and we go step by step through the whole process so that you can discover first hand how your system reacts.
By the end of this workshop, you'll feel confident and capable to produce creative and high-quality recordings that can be used to attract new clients, reward existing ones, and continue to build your service offerings.
Tickets are available now from Eventbrite and Early bird tickets are available until Wednesday, August 1st.
When: Sunday, 16th September 2018
Time: 10:00am until 4:30pm
Where: Hypnotherapy HQ
Address: Suite 101 / 370 St Kilda Rd, Melbourne
Book Your Ticket to 'Recording For Hypnotherapists Workshop' NOW!
You might also like to read:
Top Tips For Recording Your Hypnotherapy Scripts
Why Every Hypnotherapist Should Learn How To Record
I'll Show You How To Build a Hypnotherapy Mixer… For FREE
Are you a Melbourne based Hypnotherapist, Therapist or Coach looking for rooms to hire?