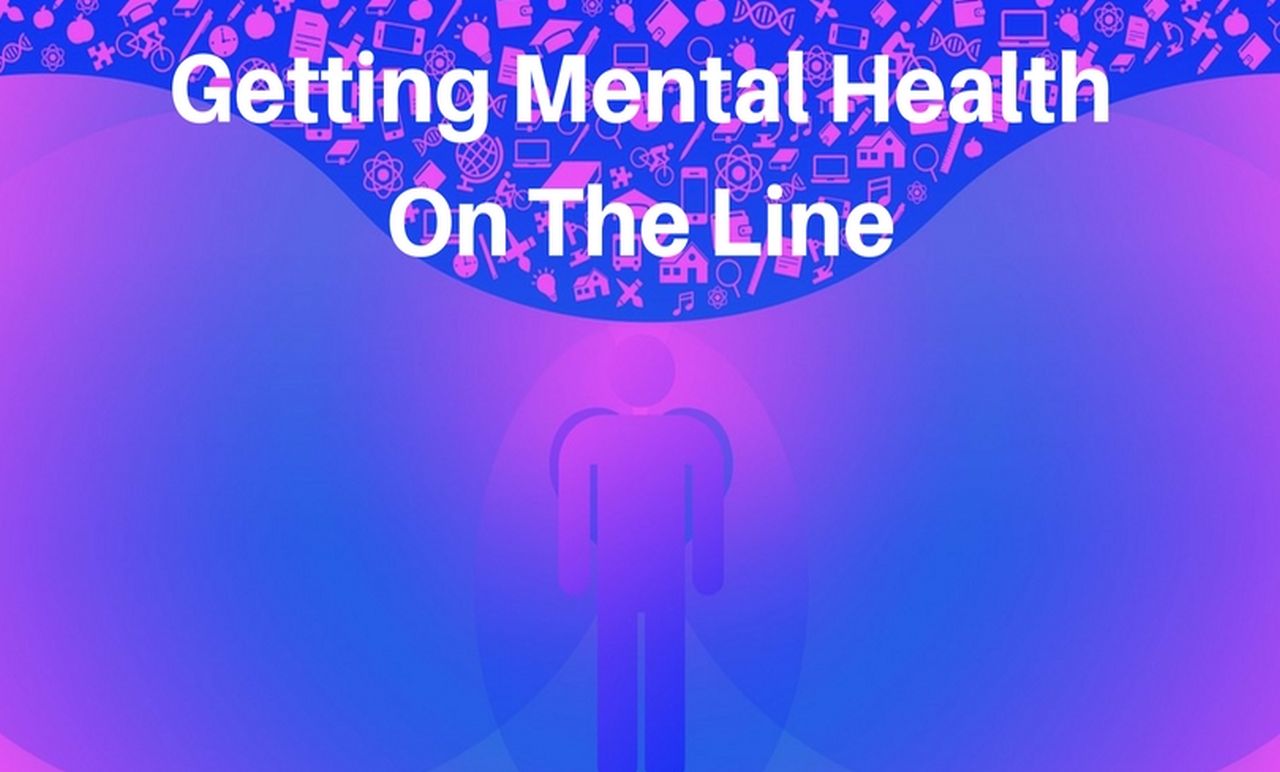 Getting Mental Health On The Line – Weekending 05/02/17
This is a weekly post to act as an additional resource for both clients and fellow therapists alike.
This week, we're presenting some of the best from the past week featuring topics as diverse as pain management (with and without hypnosis), time management, tips to build confidence for effective job interviews, motivation, self-hypnosis, an exploration of transgender, and yet another swag of incredible hypnotherapists such as Jason Linett and Mike Mandel offering up insight into the craft of hypnosis and hypnotherapy. It's a massive one this week!
If you have a video that you would like featured in our weekly roundup, then drop Lawrence a line with a link to your video.
Preventing Vulnerabilities: Pain Management
By AllCEUs Counseling Education
Hypnosis for Pain Management
By Ron Eslinger
Time Collapsing | 3 Tips of Time Management || Mindset Monday
By FitLifeTV
"You yourself are the eternal energy which appears as the universe. You didn't come into this world, you came out of it, like a wave from the ocean." – Alan Watts
I've recently been reading a book by my good friend, Ed O'Keefe called TIME COLLAPSING: The New Art Of Speed, Money, Power & Meaning.
Something dawned on me as I was reading this…
Every person in the world right now has a reason for being here. Each one of us has a purpose. That means you have a reason for existing and it is unique from every other individual you walk by on the street.
Not only do you have a PURPOSE, but you have a SUPERPOWER that you have been given to fulfil that purpose.
Today, I want to show you how to find your superpower.
If you are…
Starting a new business
A mum wanting to get more out of her time with kids
A significant other that wants more time with your partner
A business owner searching for more fulfilment
Anyone looking to improve their relationship with time
This book is for you!
Effective Interview Skills by Owen Fitzpatrick
In Owen's latest video, he shares his most important tips to help you present yourself successfully in an interview.
Owen Fitzpatrick is a Psychologist and author/co-author of a number of bestselling books such as The Charismatic Edge, Not Enough Hours, Conversations with Richard Bandler, The Ultimate Introduction to NLP and How to Take Charge of your Life. He has spoken on stage with Sir Richard Branson and has coached Billionaires and Olympic Athletes. He has taught people in more than 23 countries around the world and is regarded as being an expert on Leadership, Influence and NLP. Owen's videos range from the quirky to the intense and he brings to his channel a sense of fun and dedication toward presenting messages that make a real impact. If you don't find him enjoyable to watch, you might have something wrong with you. Just saying.
Self Hypnosis with John Melton
By Hypnosis TV
WSH097- When Nothing is Working
When you want to improve a skill or want to learn a specific skill, you not only invest time in educating yourself, but you also do your part to hone it through application and tweak it based on the experience and results you receive. Hypnosis isn't any different, but as with any other skill, sometimes things don't go the way we planned and in the case of hypnosis, sometimes our techniques don't work and we get bad reviews. Most of us usually shrug this off and accept the fact that they can't treat everyone, but is that the only option we have?
Knowing what to do when your technique isn't working is the focus of discussion of our webinar. I'll share with you the four strategies you can go for when your client isn't responding to your technique as well as some of my most memorable experiences in using these strategies.
"When all that you have is a hammer everything starts to look like a nail."
Remember: the client is still the one with the keys and driving the car, the hypnotist is only the GPS showing the better way to get there. When a client is not shifting, work out mechanisms within your own style to bring them back into the process. Simplify your work. If they're not responding, maybe you didn't have them deep enough in the process. A powerful strategy is the Shoulder Press Deepener. The shoulder press startles the mindset and gets the process back on track. Age regression is for getting client in place where they are doing direct suggestions hypnosis on themselves. Some clients needed a different style of doing it. When all else fail, apply suggestion. We tend to always get caught up in the content of the back story. Instead, go into context of how they feel now and how do they want to feel. Ask them why they do certain things like why do they fear, why they smoke, or why they eat.
4 Ways to Handle Non-Responding Clients:
Compliance Get Back to the Basics Go Deeper Go Another Direction
Key Takeaway
When your client experiences a "Hit the fan" moment, accept that challenge and be thankful it happened because you can address it while you're still working together.
Podcast #79: Spotting a Logical Fallacy
Motivation What is It and How to Enhance It
By AllCEUs Counseling Education
OUTthink – Episode 7 – Sally Goldner – An Exploration of Transgender
By Lawrence Akers/Release Hypnosis
OUTthink is a podcast that talks about issues that affect LGBTQIA+ mental health. This episode, we chat with Sally Goldner who openly shares her story about life as a transgender person and offers insight into some of the challenges the transgender and bisexual community face. OUTthink is hosted by clinical hypnotherapist, Lawrence Akers.


You may also like to read:
The Benefits of Mindfulness
'I Can' Vs 'I Can't': Stuck In The Problem And Unable To Change
OUTthink Podcast: Living with Disability – Part 2
Getting Mental Health On The Line – weekending 22/1/17