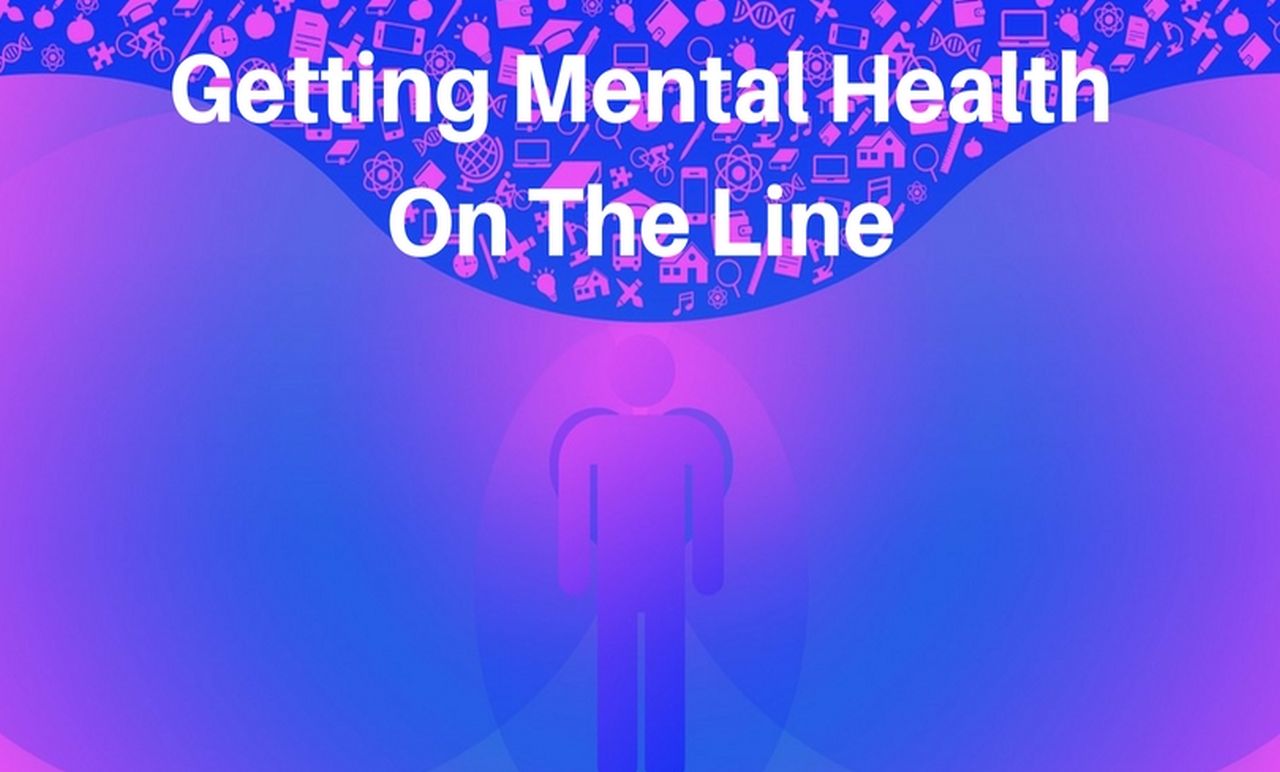 Getting Mental Health On The Line – Weekending 06/08/17
Getting Mental Health On The Line is our weekly post that acts as an additional resource for both clients and fellow therapists alike.
This week, we're presenting some of the best from the past week featuring topics as diverse as looks at therapies such as Solution Focused Brief Therapy, Cognitive Behaviour Therapy and Cognitive Processing Therapy in relation to anxiety and PTSD, a look at the keynote presentation from the American Psychological Association, how to live a purpose-driven life, what behaviours limit success and, lastly, checking into the Heartland Hypnosis Conference for a presentation on Rapid Rapport.
SFBT Moments Volume 49: The Power of Hope and Expectancy
Learning to use the Solution Focused Approach effectively is as much about inspiration as it is information. This is because only the inspired person will be able to stick to it in session when the content gets tough. This video is about an experience that occurred early in my career that inspires me to this day. It is about an early experience that taught me just how truly capable people can be.
CBT Explained – Dr Sarah Edelman PhD
Dr Sarah Edelman PhD explains Cognitive Behavioural Therapy (CBT) at the 2017 SMART Recovery Australia Peer Workshop in Sydney.
The SMART Recovery Australia Peer Workshop is an event for peer facilitators – those who have overcome their own addiction of problematic behaviour and are now running SMART Recovery groups themselves. SMART Peers from across Australia congregated in Sydney and collaborated on all things SMART, weekly meetings, and their own experiences as both peers and facilitators.
APA 2017 Convention Keynote
By American Psychological Association
Nobel laureate Daniel Kahneman, PhD sits with friend and colleague Thomas D. Gilovich, PhD in an informal conversation about his work.
156 Cognitive Processing Therapy with Anxiety, Chronic Conditions & PTSD
By AllCEUs Counseling Education
Using Cognitive Tools with Anxiety, Chronic Conditions and PTSD.
Dr. Robert Quinn: "How to Live a Purpose-Driven Life" | Talks at Google
Want to reduce your risk of stroke and heart attack, and gain more friends and happiness? Finding purpose in your work may be your key to a better life. University of Michigan Leadership Professor, Dr. Robert Quinn shares with us his decades of research on "How to Live a Purpose Driven Life," through compelling stories and examples.
Dr. Quinn is a co-founder of the Center for Positive Organizations, an institution dedicated to realization of human potential. He has published eighteen books and received multiple awards for both his teaching and research.
Behaviours That Limit Success
By NLPTimes
"It is more important to know where you are going than to get there
quickly. Do not mistake activity for achievement." – Isocrates
What's getting in your way of creating the life that you want?
In this video Master Trainer Michael Breen shares key questions that will help you set a meaningful direction for your life and how you can begin to get it.
Whatever path you're on; learning to form good habits and break bad ones is one of the best and highest uses of your time.
Rapid Rapport @ Heartland Hypnosis Conference
This is a brief course in Rapport taught at the Heartland Hypnosis Conference by trainer Alex Aanderud.
Would you like to know what hypnosis feels like? Have questions? Contact Lawrence to explore!
You may also like to read:
Book Review: Daring Greatly
Tips To Deal With Anxiety
Release Hypnosis's Lawrence Akers on JOY FM
Tips To Help You Create Your Own Hypnosis Audio Product